Hi, I'm Cornelia Grey, translator and author of m/m romance. Here you will find news about my publications, with a selection of steamy excerpts for you! (If you are under 18, I would recommend you navigate to some other corner of the internet).
You can follow my latest updates on my blog, and of course feel free to get in touch - just check the contact page :).



Now available for Pre-Order! A Deal with a Devil novel #3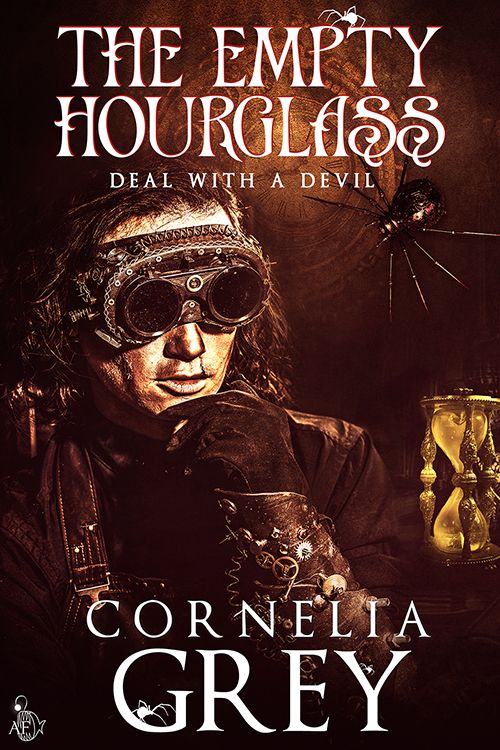 Thomas Escott has always wanted to be a toymaker, yet just as he achieves his dream, an accident claims his right hand. He's certain his life is over—until he hears about groundbreaking prosthetics being made by a reclusive inventor.
Jethro Hastings is perfectly content to live alone up in the mountains working on a secret masterpiece: a humanoid automaton that will change the scientific community forever. He's behind schedule, and the date of the unveiling is fast approaching, so when Thomas shows up on his doorstep offering help in exchange for a mechanical hand, Jethro agrees. Time, after all, is running out on another deal he's made: one with the devil.
The devil gives Jethro's inventions life, but he can just as quickly take life away—Jethro's, to be exact. As the sand in the devil's hourglass falls, marking the time until the end of the deal, inventions go haywire, people get hurt, and Thomas realizes he needs Jethro just as much as his prosthetic. Now he must find a way to save Jethro's soul, but negotiating with a devil is just as difficult as it sounds.
Check out an excerpt at
Riptide Publishing
!
---
Blog

For my latest updates, check out the feed below, or click on the 'My Blog' link in the sidebar!